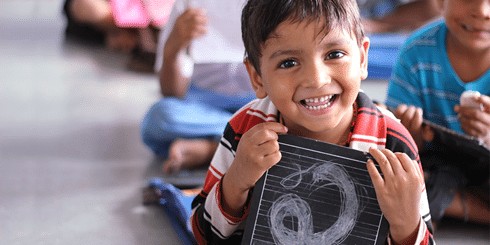 08 Sep

EDUCATE ONE. EDUCATE ALL.
Why is education important?
With the growing world around us, educating children has now become of utmost importance in order to provide socio-economic stability and help obtain a vast pool of knowledge. Although special emphasis is laid on educating the young generation in urban areas, the problem arises in providing education in developing countries such as Bangladesh. Due to the lack of resources and exposure, the youth are deprived of their basic need to receive education which lead to child labor and poverty in the future.
#EDUCATION MATTERS
In Bangladesh, the population suffering at the hands of poverty is approximately 21.8% that includes a majority of the Rohingya community. Without recognition as permanent citizens, they have limited access to jobs, health services and education. The illiteracy rate is around 80% because the children are not exposed to proper means of education. Being uneducated and increased poverty lead to child labor and in extreme cases children are forced to become beggars. Such conditions cause the young generation to face abuse and harassment.
OUR MISSION
The main focus of New Life Charity Trust's #EducationMatters campaign is to provide permanent means of education to the children by building schools and refurbishing worn out classrooms. Easy accessibility to education will motivate children to acquire knowledge and ultimately work towards a more secure future. Building schools will provide security from horrific consequences such as crime and drug abuse. It also helps polish personal skills of students such as critical thinking and provide a greater sense of discipline. Educating the community will help reduce poverty because it will create employment opportunities and instill leadership qualities in young individuals. It also helps boost productivity in the rural labor force and this will allow the future generation to flourish in their respective areas and generate means of income.
WE NEED YOUR HELP!
The poverty-stricken people of Bangladesh are in dire need of your help. Help educate a child and be part of the change you want to see in society. We need your donations to build more schools and renovate classrooms. You can also contribute to society by donating books, stationary or even make Du'a as your prayers will have a greater effect In Shaa Allah. Donate and share to help form a progressive society.
The Holy Prophet ( صَلَّىٰ ٱللَّٰهُ عَلَيْهِ وَآلِهِ وَسَلَّمَ) directed "Acquire knowledge and impart it to people" (Al-Tirmidhi, Hadith 107)